33 crucial tips for your first Glastonbury Festival. I did not plan at all for my first Glastonbury. I had no idea how big the site was, where to camp or what to take. Even though it was the best 5 days of my life I could have done it better.
I am about to head to my 9th Glasto in 2023 and over the years I have picked up essential tips to make Glastonbury easy and amazing. I have also asked Glastonbury Veterans for their advice. I hope they make your Glastonbury experience just as easy and amazing too.
What To Take To Glastonbury Festival?
I have written a detailed guide on what to take to Glasto here: the ultimate Glastonbury Packing List.
1) The number one thing that made my Glastonbury's easier was taking a sturdy trolley. Being able to load most of my stuff on the trolley and not carry it was a godsend. When I am in the queue to get in, the trolley does the work. No putting down and picking up all my gear.
I used to be exhausted on day 1 of Glastonbury, but not anymore. (Taking a trolley only really works if you are driving to the festival because they are too big for trains and coaches.)
Arriving at Glastonbury Festival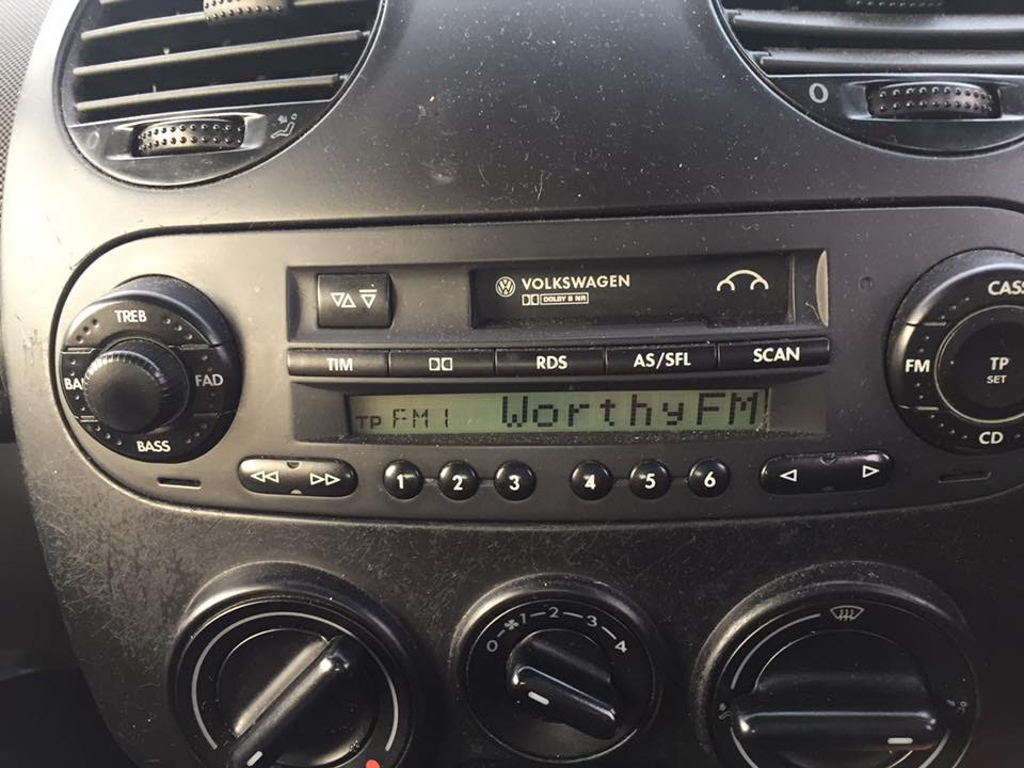 2) If you are driving to Glastonbury, refill up your car just before getting to Worthy Farm. That way, you won't have to worry about running out of fuel when you leave on Monday. Leaving Glastonbury Festival takes a lot longer than arriving so it is better to be safe than sorry.
3) Tune into Worthy FM as you get closer to the festival site. It really gets you in the mood for the festival.
4) Arrive on Tuesday. We always start our Glastonbury on Wednesday. To make life easier we book a nearby b&b or pub to stay in on Tuesday night. That way we don't have a big drive on Wednesday morning. It also means we are refreshed and full of energy.
5) Camping and Parking. It is a good idea to decide on what area you want to camp in before arriving at Glastonbury. If you haven't decided yet, check out this post on where to camp at Glastonbury. Once you have decided you can plan your route to the festival.
There are two routes, east and west. Look at the Glastonbury Map and see where your campsite is located. Then try to park as close as possible to your chosen site. There is another map with the car parking areas here: Glasto Parking.
The reason this is important is that if you park in the wrong area it could mean that you are carrying your gear for an extra hour!
6) Leave some clean clothes and trainers in your car. If it is a wet Glastonbury there is nothing worse than driving all the way home in wet clothes.
Inside Glastonbury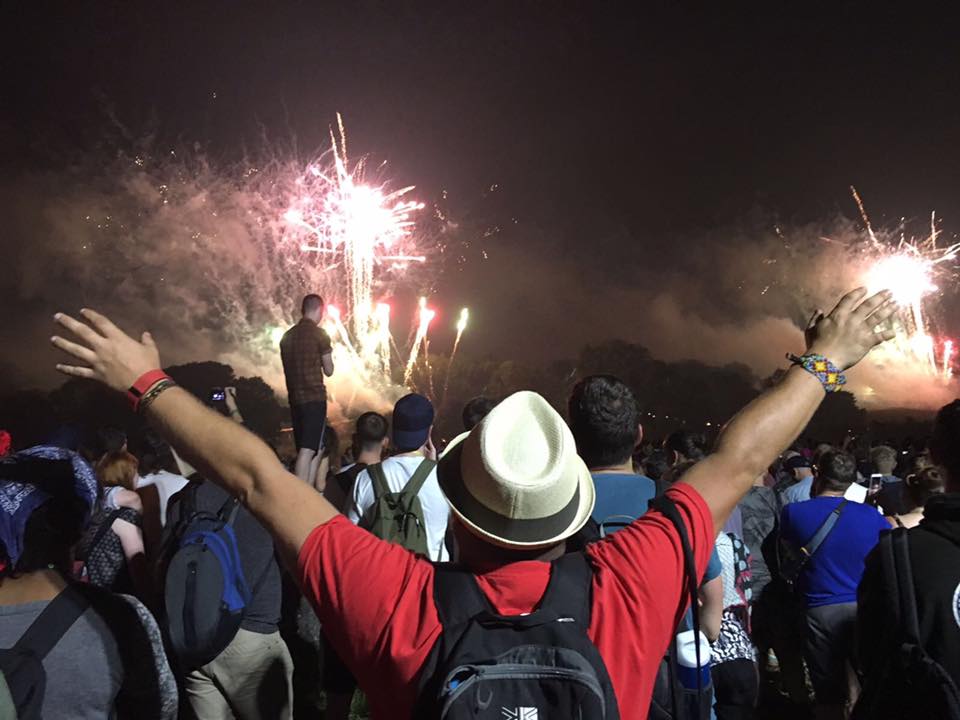 You have found your campsite and pitched your tent. Now the fun can truly begin.
7) Don't camp near footpaths, toilets or at the bottom of a hill. Why? Noise, smells and mud.
8) Once you have set up camp, have a look around you to see landmarks. Better still, pin your tent location on the What3words app. It took me over an hour to locate my tent at my first Glastonbury.
9) Change your mobile home screen to the mobile numbers of people you are with and say if found please call these numbers. That way, if you lose your mobile people, can call your mates to give it to you. So many people have found this system useful at Glasto.
10) On Wednesday and Thursday explore the site. The main stages don't open until Friday morning so the first two days are perfect for discovering areas of Glasto that you don't see on TV.
11) Try to catch some music on the smaller stages, especially on Thursday. We have discovered some great artists like Beans on Toast and The Undercover Hippy this way.
12) Agree on a meeting/lost point at all the main stages. We always meet our mates at the same points. Not everyone has the same taste in music. We would all wander off to see our favourites and then head back to the Pyramid Stage to catch a headliner. Having the same meeting point makes life easier.
13) Use the lockups! The lockups are open 24hr a day and are free. A donation would be welcomed though. Leave any valuables there and put your mind at ease.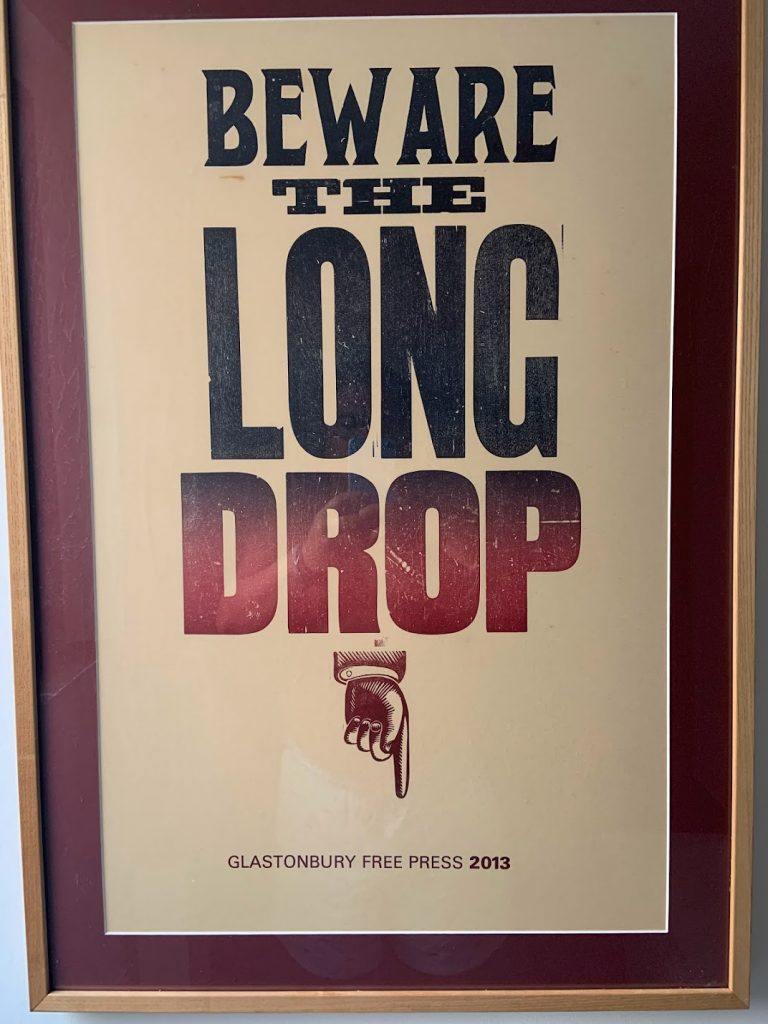 14) Try to use toilets away from the main areas. It is better to walk an extra 10 minutes to a quieter spot and have cleaner toilets than experience the hell of overflowing long drops.
15) Pace yourself! Don't peak too early. We have seen this countless times. You don't want to go mad on Wednesday and then not have the energy for the weekend. We try to peak by Saturday night and start to come down on Sunday.
16) Climb to The Crows Nest at night to have views of the whole festival below you.
17) Stay up all night at The Stone Circle to watch the sunrise over the Vale of Avalon. Expect a few people naked, drumming and campfires.
18) 2023 update. Now that William's green has turned into CarHenge we suggest trying to discover some secret bits of Glastonbury instead. Or doing a pub crawl around the best bars at Glastonbury.
Head to William's Green area on Thursday afternoon for a mass power ballad sing-along. It will be the first but not the last mass sing-along of the festival.
19) Try to discover the mythical Underground Piano Bar.
20) Look out for secret sets. There are always secret sets at Glastonbury. We have seen The Killers, Radiohead and Laura Marling perform secret gigs. If you follow secret glasto on Twitter you won't go wrong. They always seem to know when and where the secret sets are.
21) Make sure you head to the South East Corner and take time to explore. There are loads of hidden venues in Block 9, Shangri La and The Unfairground. Then the next day, go to The Healing Fields for a gentle start to the day.
Leaving the festival
22) Love the farm, leave no trace. Take everything home with you! Worthy Farm is a working farm, please make sure the festival has a future.
23) Have lots of patience! It is going to take a lot longer to leave the festival than to arrive. Tune into Worthy FM again to listen to the traffic situation and stories from the festival.
Do you have any other tips for Glasto first-timers? Please, let us know in the comments.
Tips From Glastonbury Veterans
24) Be prepared for the size of the festival. It can be very disorientating at times. – Ben.
25) Always bring throat sweets/ strepsils!! Nothing worse than losing your voice and having that sore throat all weekend and can be expensive to buy on-site! – Katie.
26) Advice for newbies – break out of your comfort zone in some way – it's the perfect place to discover something new about yourself – Peter.
27) My advice to newbies is to DO WHATEVER HAPPENS NEXT. There'll always be something somewhere going on and you can't stick to a rigid plan. You can see bands elsewhere but you can't see Glastonbury Festival anywhere else! – Laura.
28) USE THE BINS!!!! Do everything twice. Grow your hair. Wear a princess or wedding dress and glitter. Talk to strangers – Landan.
29) Expect it to rain if it doesn't it's a bonus! – Lizzy.
30) Leave "you" behind and discover a newer you by going with the flow, the experience will change you. Get walking weeks before as it will help you – Margaret  
31) Please don't just take wellies, take some decent walking boots, the amount of welly chaffing must be agony – Emmet.
32) If The Railway Track goes on to the one-way system and you're coming from The Park cut through the Green Futures area and go that way. It saves you from being herded like cattle – James
33) Don't leave too early, too tired, or worse for wear if you're the driver. It can be fatal – Glastonbury Advent.