Have I stumbled upon some post-apocalyptic version of Glastonbury? Is this real? Am I in The Matrix? These were my thoughts the first time I stumbled upon Block 9 Glastonbury.
It is hard to describe how mad Block9 is. Over the years I have seen a London tower block with a tube train sticking out of it. (Which was a club called The London Underground). I drank in a hidden bar called Cat Sushi. I saw people having haircuts at 04:00. I blagged my way into a club called The Tilted Disco where everything was on a slant and that included the bar!
If Glastonbury is the festival where anything goes then Block9 is where your imagination runs wild.
What is Block9 at Glastonbury?
Block9 was created by Steven Gallagher and Gideon Berger. They are a design duo that creates huge music and art installations. Block9 is one of the most impressive areas of Glastonbury. It is one of the areas where I realised that there was more to Glasto than what you see on TV.
What are the stages of Glastonbury Block9?
Every year things change at Glastonbury Festival. I am still waiting to see what changes are happening this year. I am quite sure there will be brand new stuff. These are the stages that they had at Block9 last year:
NYC Downlow
The NYC Downlow was voted one of the best Gay clubs in Britain. It is mad when you think that it only exists for 5 days a year in a field in Somerset. The NYC Downlow is a multi-roomed temporary club space housed inside a life-size, film set replica of a seedy New York bathhouse-cum-meatpacking warehouse circa 1982. It is located in Block9 West.
Expect to see anything and everything in here. After all their motto for the club is And remember: what happens at The NYC Downlow, stays at The NYC Downlow…
Meat Rack
If you thought that the NYC Downlow was full on then you haven't entered the Meat Rack! Hidden at the back of the NYC Downlow, the Meat Rack is where you get sweaty, sleazy and sexy.
Genosys
Genosys was created to explore the birth of electronic dance music. Every year at Glastonbury the Genosys outdoor arena pays homage to the legacy of electronic dance music. This installation is another amazing piece. It is a 70ft high set that is covered in plants and steaming tubes. It looks like nature has taken over after a cataclysmic event.
IICON
Glastonbury is not short of iconic (you see what I did there!) stages. The Pyramid Stage is one of the most famous stages in the world. The Arcadia Spider is mind-blowing and now we have IICON.
IICON made its debut at Glastonbury in 2019. So we have only seen this amazing installation twice down at Worthy Farm. It soon became a favourite for Glasto goers.
IICON is an immersive audio-visual arena in Block9 East. It is in the form of a massive head (see photo) and is animated by state-of-the-art video mapping. Even in the daytime, it looks impressive.
What happens in Block9 Glastonbury?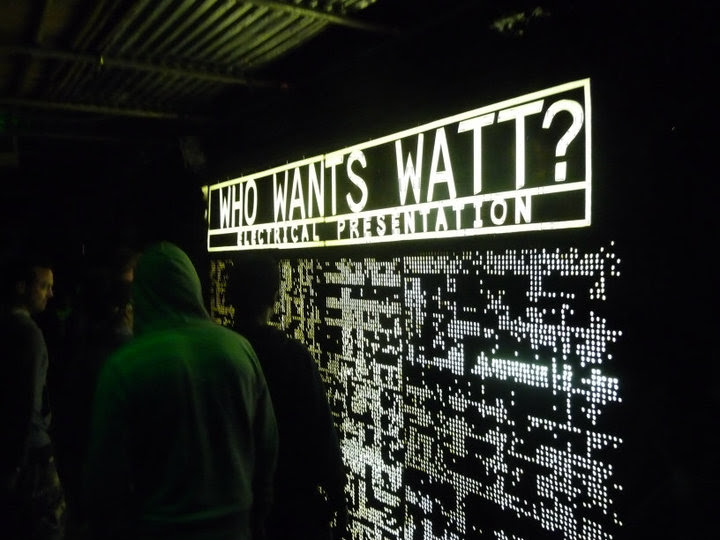 Now that would be telling. Just wander down and look around. Keep an open mind and discover one of the areas that make Glastonbury so unique.
Block9 Glastonbury Lineup
We are still waiting to hear the lineup for this year's festival. As soon as it is announced I will add it to this post. Expect top DJs and the very best in Electronic Dance Music.
Tips for Block9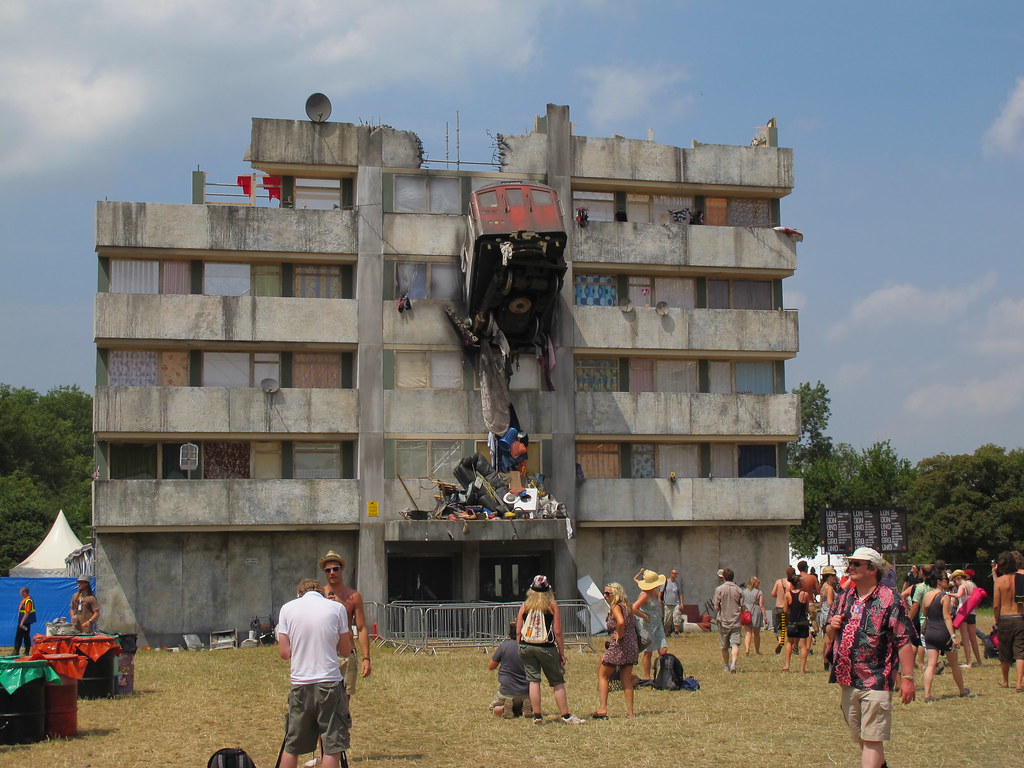 Like all the after-hour areas at Glasto, Block9 can get very busy. It is best to either get down here early or get there a bit later. Most punters head to the South East Corner (where Block9 is located) of the festival once the main stages have closed. It is best to hang back, grab a drink and head there a bit later.
Related Glasto Posts
The Ultimate Guide to Glastonbury Stages and Areas
See you on the farm!