There was no McCartney, Lamar or Swift.

Instead, the headliners were Deano & Family, Graham and his son Thomas and some cows.
There were tears, whoops of joy and strangers becoming friends within hours. Welcome to Worthy Pastures – The Glastonbury Festival That Never Was.
Worthy Pastures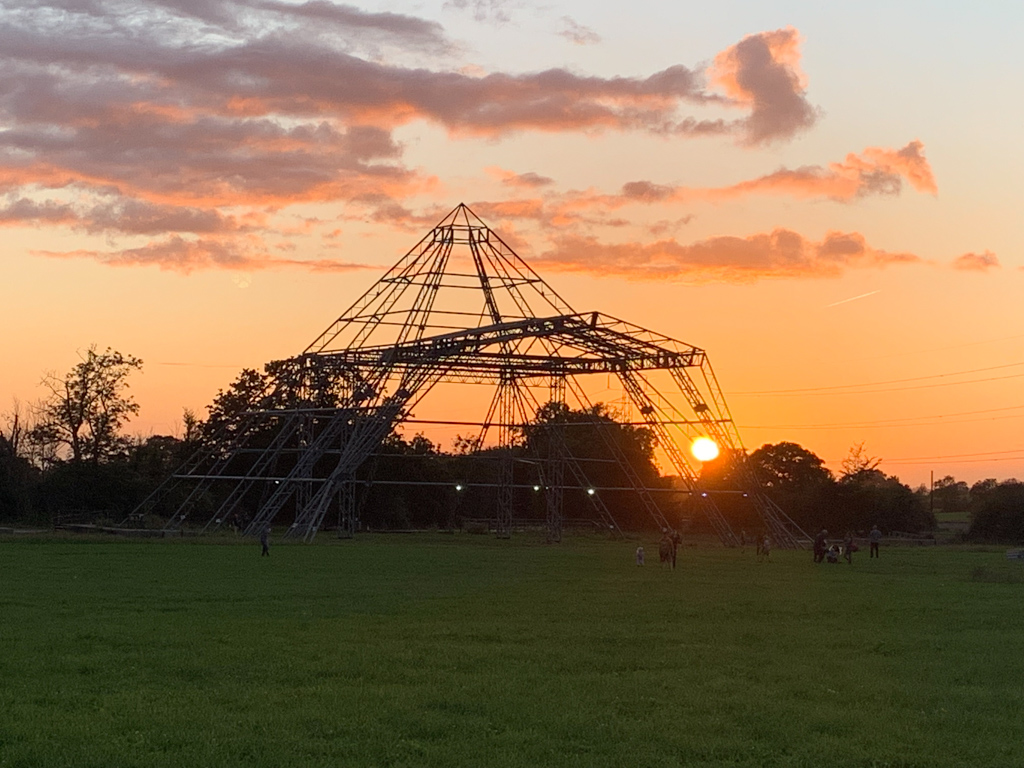 For years I have been saying that I would love to visit Worthy Farm when the festival wasn't on. I wanted to experience what it was like to be in a place that has entertained millions and see if that same energy was still there. I can happily report that the energy is still there and thriving.
Our drive from London was the same as if we were attending our 8th Glastonbury Festival. We stopped off at Fleet services, took a photo of Stonehenge and got excited when we saw the Somerset sign. Sadly there was no Worthy FM to tune into as we got closer to the site but what we lacked in music we made up in our entrance to Worthy Farm.
Entering Worthy Farm
We have never entered the red gate before so we weren't sure where we would park. As we got further in I realised that we were driving on areas of the farm that we would normally walk on. Then from behind a hedge, we spotted it. The most famous stage in the world. The Pyramid Stage. We were driving in areas that are reserved for headliners, celebrities and Chris Martin. We can now say that we have been backstage at Glastonbury.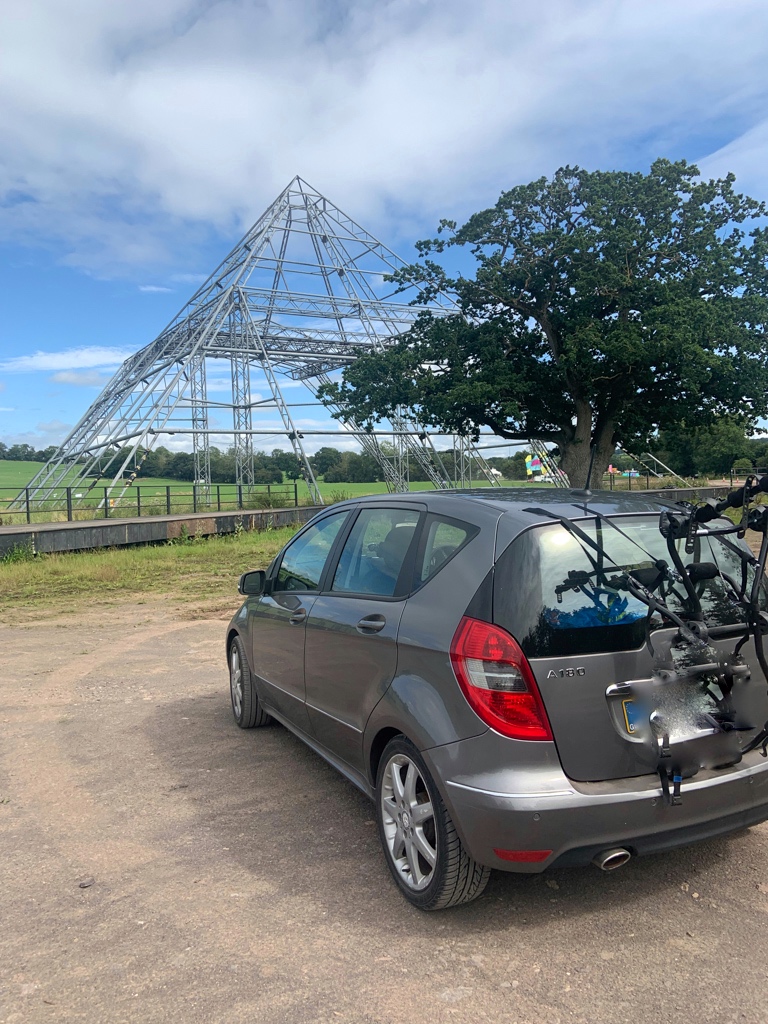 After taking a few shots of the car next to the stage we found our campsite and unloaded right next to our tent. This is what the early festivals must have been like. Just drive up and set up. We were all done in 20 minutes. A bit different from the military-like operation of a normal festival.
I then drove around the site to park. As I drove I was recognising parts of the festival. It felt surreal to be driving around areas that normally I would be staggering around. I ended up parking at The West Holts Stage.
I have always said that what makes Glastonbury Festival so special wasn't the music but the people who attend. Worthy Pastures confirmed this. You know the Carlsberg adverts if Carlsberg did? Well, it is the same for Glastonbury. If Glastonbury did camping, it would probably be the best camping in the world.
Worthy Farm is stunning. Without 250,000 people you realise how beautiful it is. It was magical to be camping there. There are so many trees and hedges! When the festival is on most of these are hidden with stalls, stages and other festival paraphernalia. It must be amazing to live there.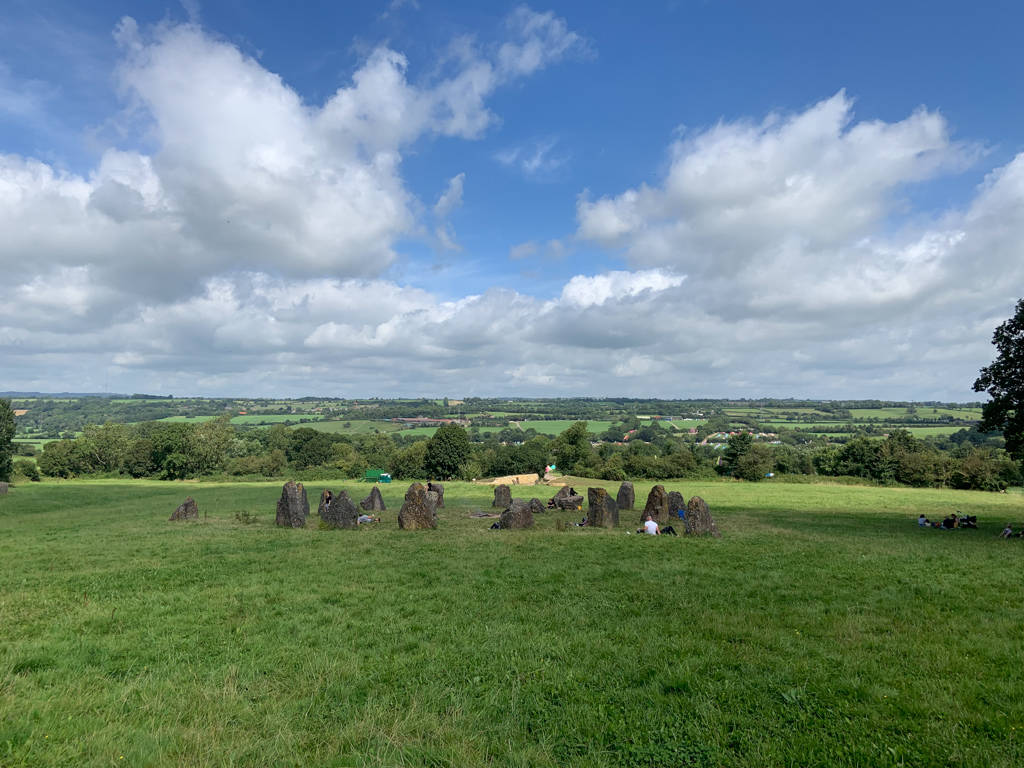 The staff on site were super friendly as always. You can tell when people work at a place they love. A special shout-out goes to all the staff at the Goose Hall Bar and to the steward halfway between Williams Green and The Joint Charities Field.
What do you do on a site that usually has over 100 stages to entertain you? Funny enough our routine was very similar to a normal Glastonbury. On Wednesday we chilled and headed up to the Stone Circle. We had it to ourselves! Thursday we upped the ante and we peaked by Saturday night. It was as if muscle memory had kicked in.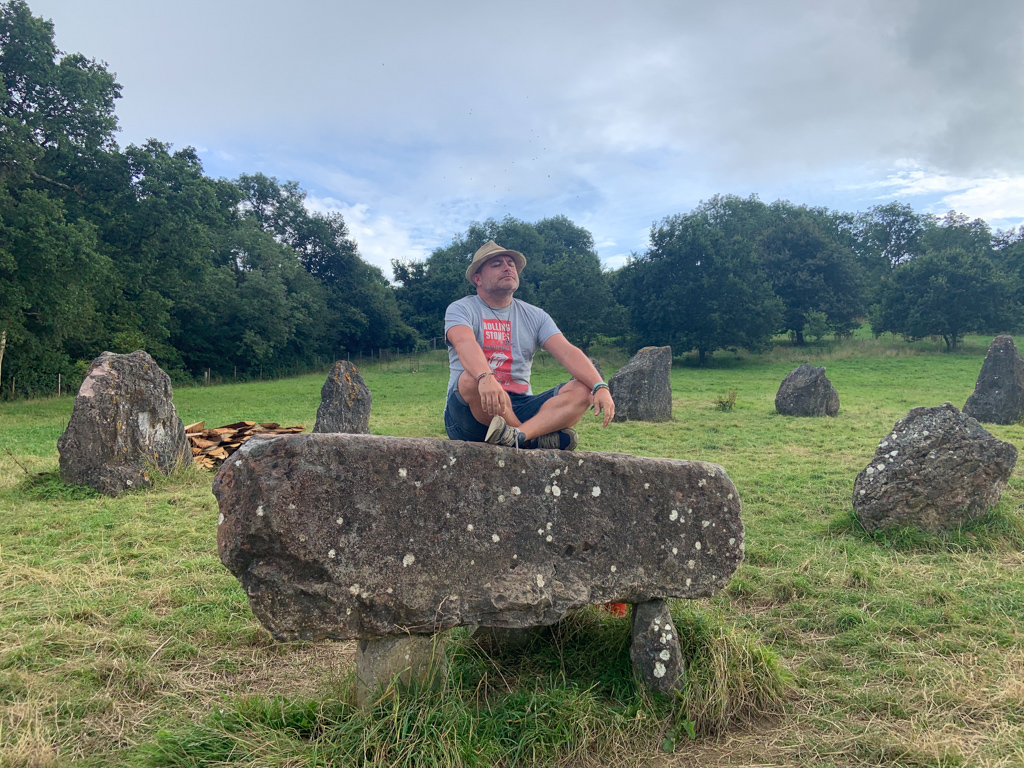 We wandered the site a lot. We read our books in the permaculture area with the sound of insects in the background. We sat around campfires with newfound friends discussing our festival experiences. We ate at our favourite food stands and we took lots of photos of the Pyramid Stage.
On Friday we finally made it to Pilton. What a pretty little village. We ate lunch in a fantastic pub called The Crown Inn. They have an amazing beer garden with their own little Pyramid Stage climbing frame. The walk back was stunning.
On our last night, we were sitting under THE TREE watching the sunset over the Pyramid Stage. For a while, there was nobody around. Nature was putting its own headline show on for us. In the distance, we saw a man walking towards us. He came up to us and said that he took a few photos of us as we looked great, alone, under the tree. He took our e-mail and promised to send us the photos.
THE Tree had a plaque in memory of one of Glastonbury's litter pickers. Then a young woman from Liverpool came up with her 3 young children holding a bunch of sunflowers. She was in tears. I overheard one of the children ask is this where Daddy is? Our hearts broke. She lay down the flowers and cried. We moved further down the hill towards the stage to let them have their space. As we walked down we heard cheers and whoops come from under the stage. Someone had just proposed to their loved one.
Glastonbury Festival isn't just another festival and Worthy Farm isn't just another farm. This place is so special to so many people and is in the hearts of us all.
Even though the festival has been cancelled for the past two years, Worthy Pastures showed us a glimpse of the soul of Glastonbury. It was like we went back to those early Glastonbury Festivals.
We don't have tickets for Glastonbury 2022 (we managed to get them in the end!). Hopefully, we will secure some but if we don't I am grateful for the time we spent on Worthy Farm during the summer of 2021. The headliners might not be as well known but they made our Glastonbury experience memorable.