Glastonbury 2024 line-up, headliners and much more. Glasto 2024 promises to be another classic. From what I am hearing it could be the first time all 3 headliners are female and none have ever played before.
Will There Be A Glasto 2024?
Yes, Emily Eavis has announced that they have secured all the headliners for Glasto 2024.
Confirmed Glastonbury 2024, Headliners
Nobody has been confirmed yet. As soon as they are announced I will update this post.
Will there be any Female Headliners at Glasto 2024?
Yes, they have announced that 2 of the 3 headliners on The Pyramid Stage will be female.
Glasto 2024 Rumours
Here are some of the Glasto 2024 rumours so far:
Rihanna
Madonna
The 1975
Oasis
Pink
Dua Lipa
Lady Gaga
Coldplay
The Spice Girls
There are strong rumours about The 1975 with some sources saying it is a done deal for The 1975 especially. Oasis is always rumoured to return to Worthy Farm but the way the Gallagher brothers carry on, who knows? If they do return expect a mass sing-along in front of the Pyramid Stage. Coldplay and Dua Lipa are current favourites to be headlining with the betting companies.
These Glastonbury Regulars will most probably be there:
Beans On Toast
Carl Cox
Fatboy Slim
Who is not playing Glasto 2024?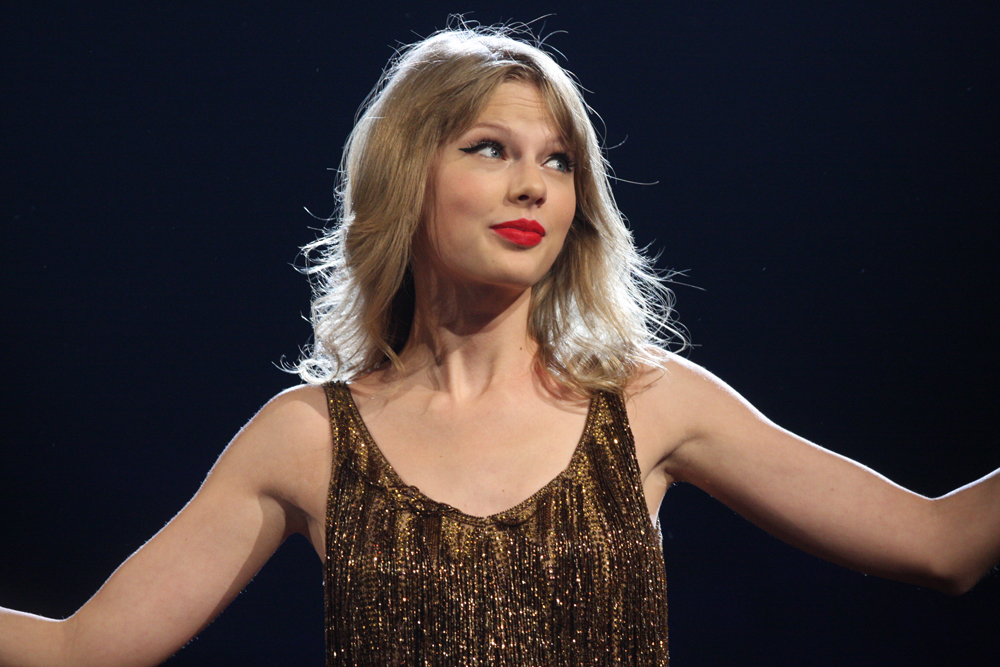 Do I have to Register for Glastonbury?
Everyone aged 13 or over on the date of the gates opening at Glastonbury Festival 2024 must be registered.
Those who are 12 years old and under on the date of the gates opening at Glastonbury 2024 can enter for free and do not need a ticket, therefore do not need to be registered for the festival.
You will not be able to purchase a Glastonbury deposit or ticket in the sales without a unique registration number.
Visit glastonbury.seetickets.com/registration/register to make a new registration if you do not already have one.
If you have registered since 2010, your registration number should still be valid.
However, Glastonbury organisers ask that would-be festival-goers check their registration ahead of tickets going on sale.
You can look up an existing registration at glastonbury.seetickets.com/registration/lookup where you can enter your email address.
If your email address is not recognised, then your registration has expired. Do make sure to check your junk folders.
Long-time festival goers are also urged to update photos that may be out of date or not reflect their current likeness.
The registration for Glastonbury 2024 is currently open.
Glastonbury registration is now open, but will always close ahead of the tickets going on sale.
The Autumn sales usually take place in October. After these tickets are sold out, registration usually opens again until just before the April resales.
Glastonbury 2024 Tickets
For Glastonbury 2024 coach tickets go on sale on Thursday 2nd November 2023 and General Tickets go on sale on Sunday 5th November 2023.
If you haven't registered for a Glastonbury Ticket you can do here: https://glastonbury.seetickets.com/registration
They only go on sale at See Tickets so don't fall for any other websites claiming they have Glastonbury tickets.
Check out our Glastonbury Tickets page for information and tips on how to get Glastonbury tickets.
When do Glastonbury 2024 tickets go on sale?
For Glastonbury 2024 coach tickets go on sale on Thursday 2nd November 2023 and General Tickets go on sale on Sunday 5th November 2023.
How to get tickets for Glastonbury 2024
For Glasto ticket information including tips and tricks click this post: Glastonbury Tickets
How much does it cost to get into Glastonbury?
They haven't announced prices for Glasto 2024. The tickets cost £335 and £5 booking fee for Glasto 2023. At first, glance that looks like a lot of money. When you consider the cost to see one of the headliners on their own tour is around £100, it doesn't seem too bad. With over 100 stages and 3,000 performances, £335 isn't bad at all.
How many tickets can I buy?
Each person is able to buy six Glastonbury tickets but you must supply the names and registration numbers of each person you are buying for at the point of purchase and each person must already be registered.
Volunteering at Glastonbury 2024
If you want to volunteer at Glasto 2024 there are numerous organisations that seek volunteers. It is best to contact the various volunteering organisations early. They normally choose people in January. Read the post below for more information:
Glasto 2024 Dates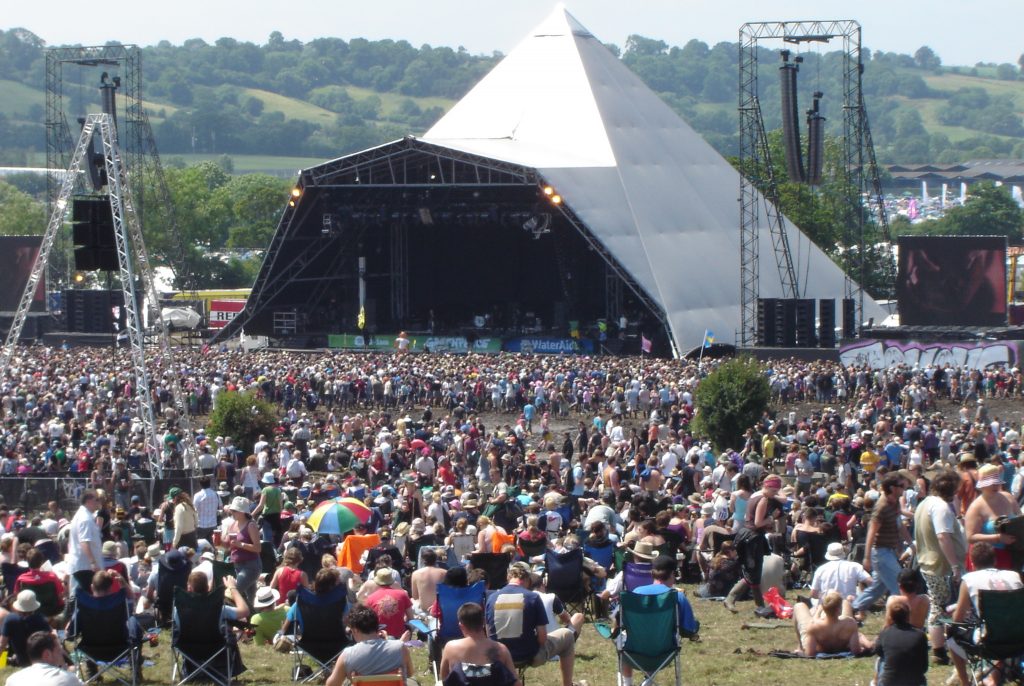 Glastonbury 2024 will be held from the 26th of June until the 30th of June 2024.
Do you have to camp at Glastonbury?
No, not at all. Although, I recommend it. Most people do camp. Being cut off from the outside world for 5 days is one of my favourite things about Glastonbury. However, you can come in camper vans and caravans. Or, you can stay off-site in hotels, B&B or Airbnb. Or you can choose one of the many Glamping sites around Glastonbury.
Where is the best place to camp at Glastonbury?
There is no best place. It all depends on what you are looking for. Read the detailed camping guide below to choose your spot:
Camping at Glastonbury Festival
Tips for Glastonbury 2024
Check out this post if you are new to Glastonbury: Crucial Tips for your first Glastonbury
Where is Glastonbury 2024?
This is not a stupid question. Even though the event is called Glastonbury, the festival actually takes place at Worthy Farm in Pilton which is 6 miles from Glastonbury.