Secret Glastonbury. Discovering the hidden gems of the world's greatest festival.
You have managed to secure your Glastonbury Tickets. You have ticked off everything on your Glasto Packing List and you have pitched up your tent in your favourite spot at Worthy Farm. Now it is time to explore the biggest greenfield festival in the world.
Below is a list of some of the best secret hidden gems at Glastonbury. These places are what make Glasto unique. Happy wandering!
The Spike Treehouse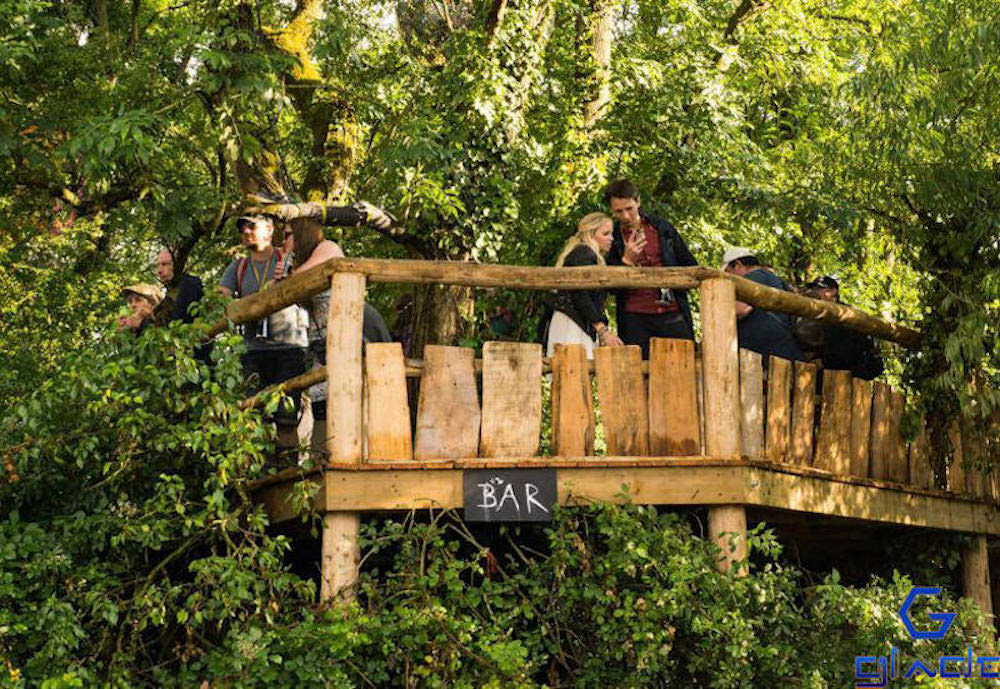 Look up, look up! That's right there is a bar up in the trees. Tucked away in The Glade area, The Spike Treehouse is a series of interlinked structures on different levels. Bands and DJs often play up here. It is a great place to chill for a bit.
The Other Rabbit Hole
There are two Rabbit Holes at Glastonbury. The one where you can just walk in get a drink and listen to the bands and DJs play and then there is the secret Rabbit Hole. You will spot this one by either a very large queue in The Park Area or some kind of Alice In Wonderland clue. We were lucky enough to get into this Rabbit Hole in 2019. You can read about it here: Rabbit Hole Glastonbury
The Dragon
Here be Dragons! Another great place to chill out is next to the Glastonbury Dragon. You didn't know about the Glastonbury Dragon? Come on, Worthy Farm is where Ley Lines meet and strange creatures connect.
The Dragon is one of the only few structures that is on-site all year round. You can find it near The Stone Circle. I am not going to tell you exactly where it is, where is the fun in that?
Lost Horizon
Let's get naked! Lost Horizon bills itself a festival within the festival. It features a sauna, massage parlour, cafe, showers and a stage. Oh, and it is clothing optional so you will see lots of naked people but hey, this is Glastonbury.
At Glastonbury 2022 I met people who had signed up for the weekend package at Lost Horizon and they loved it. They said it is such a relaxing place and is perfect if you want some r&r. Lost Horizon is located in The Green Fields within The Tipi Village. In 2022 a weekend pass was £50 or it is £15 for a day pass.
The Underground Piano Bar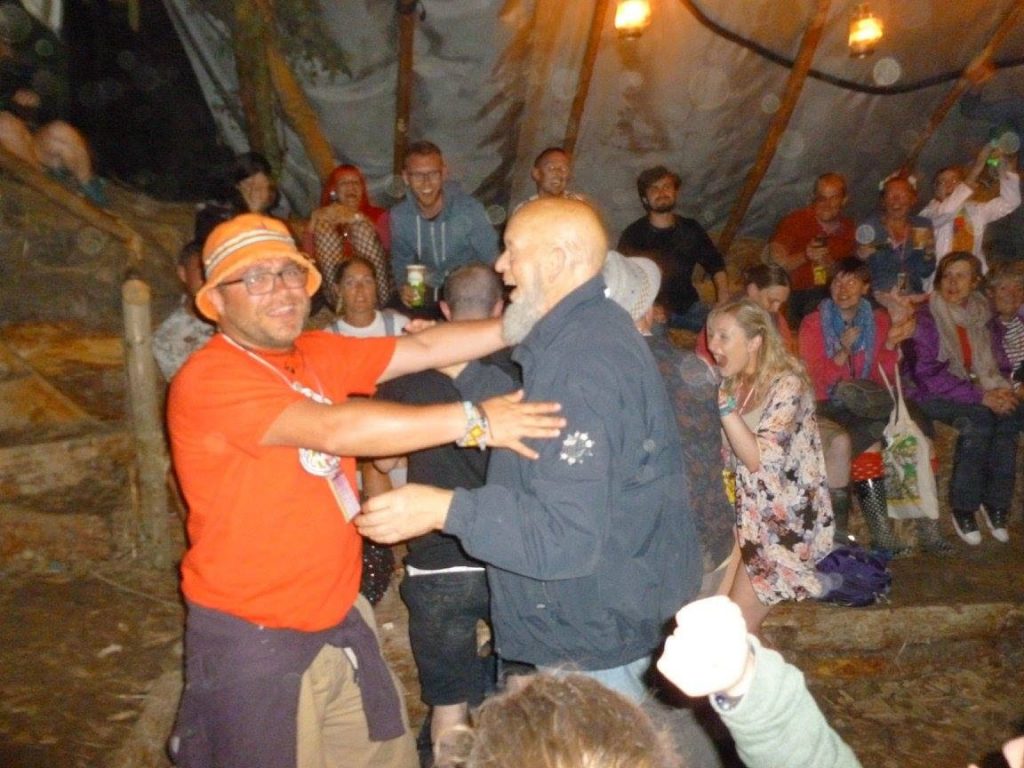 Probably the most mythical secret place in all of Glastonbury. I have only ever found The Underground Piano Bar once in 8 attempts. You can read about my experience here: The Underground Piano Bar Glastonbury
Expect to find celebs, secret sets, amazing music, Irishmen selling Poitin and much more. It is Michael Eavis's favourite place so if the founder of Glastonbury gives it the thumbs up then you know it must be special.
Hidden Venues in Shangri La
We all know Shangri-La. The naughty corner of Glastonbury. There are stages, bars, places to eat and all kinds of madness located here. There are also hidden venues within Shangri-La.
I have walked through Blade Runner-esque tunnels here. I danced in a bar called The Tilted Disco where everything was on a tilt, the floor and even the bar. I once went into a bar where all the bar staff had cat faces. No, I wasn't on Magic Mushrooms at the time. This is Shangri-La and this is Glastonbury.
Strummerville
Strummerville is not really a secret Glastonbury place but not many people know about it. It is located in the woody area above The Stone Circle. It is one of the highest points within the festival. There is a bar, cafe, campfire and gigs here.
Joe Strummer (hence the name) of The Clash set it up years ago by the old railway track. He would keep a fire alight for the duration of the festival and play impromptu gigs around it. This tradition still carries on today.
Some of my favourite memories of Glasto are sitting around that campfire and talking to random strangers about life, love and dreams.
The Wood

The Wood is quite a new area to Glastonbury Festival but it soon became popular. Located near The Woodsies Stage (The old John Peel Stage) it is the perfect spot to chill and relax. During hot years (which are happening more often) it is super popular because of the shade it offers. At midnight they light a big fire here and last year The Shakespeare Stage made its debut here.
---
Do you know of any other secret Glastonbury spots? I am sure there are loads more. If you do please let us know in the comments or on social media.
See you on the farm.