Glastonbury 2023
I know, I know, Glastonbury 2022 has just finished and I am already writing about Glastonbury 2023. This is how Glasto works. I bet as soon as the last act plays on Sunday night you will be planning on returning to Worthy Farm the following year.
After attending my first Glastonbury I vowed that I would come to everyone if I was in England (I travel a lot). I am happy to say that I have somehow managed to keep that vow. I am not the only one who has this vow. After Metallica headlined in 2014, Lars Ulrich did the same vow. He has been to every Glastonbury since.
Will There Be A Glastonbury 2023?
Yes, after the forced cancellation of Glasto 2020 & 2021, the organisers have already confirmed that Glastonbury will go ahead in 2023. Phew, I wouldn't be able to handle another fallow year!
Glastonbury 2023 Headliners
So what do we know about Glasto 2023? In an interview with BBC Sounds earlier this year, Michael Eavis confirmed that they already have the 3 headliners in place.
Expect the usual rumours of Fleetwood Mac, Led Zeppelin and Oasis headlining. A strong shout could be The Spice Girls.
I would love to see Depeche Mode down on the farm but with the sudden death of Andy Fletcher recently, that might never happen. They are one of the few acts that I haven't seen live. I can imagine Alicia Keyes and Rhianna will also one day show an appearance.
Glastonbury 2023 Rumours
Here are some of the Glastonbury 2023 rumours so far:
Friday Headliners: Arctic Monkeys
Saturday Headliner: Elton John
Sunday Headliner: Harry Styles
Sunday Legend Slot: Roxy Music
Other rumours: Easy Life, Elbow, Spice Girls
Almost Guaranteed: Beans on Toast, Fatboy Slim, Billy Bragg
Glastonbury 2023 Tickets
As usual tickets for Glastonbury will be available for registered people sometime in October. If you haven't registered for a Glastonbury Ticket you can do here: https://glastonbury.seetickets.com/registration
They only go on sale at See Tickets so don't fall for any other websites claiming they have Glastonbury tickets. I am quite sure that tickets will sell out within 30 minutes.
There will be a resale around March or April 2023 like this year.
Check out our Glastonbury Tickets page for information and tips on how to get Glastonbury tickets.
How much does it cost to get into Glastonbury?
The tickets cost £285 for Glastonbury 2022. At first, glance that looks like a lot of money. When you consider the cost to see one of the headliners on their own tour is around £100, it doesn't seem too bad. With over 100 stages and 3,000 performances, £285 isn't bad at all.
Glastonbury 2023 Dates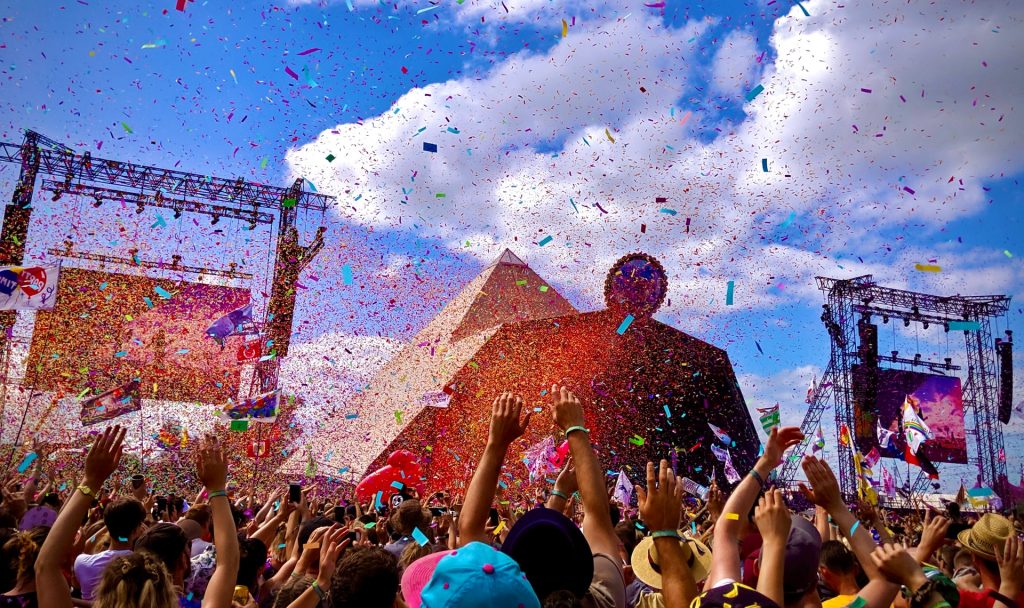 Dates have not been confirmed yet but the festival is normally held just after the summer solstice. The summer solstice is on the 21st of June 2023.
Do you have to camp at Glastonbury?
No, not at all. Although, I recommend it. Most people do camp. Being cut off from the outside world for 5 days is one of my favourite things about Glastonbury. However, you can come in camper-vans and caravans. Or, you can stay off-site in hotels, b&bs or Airbnb.